The trend is expected to continue into 2018 as a mix of relative affordability for condo units and price appreciation for detached homes in recent years, combined with government policy changes in both markets, has helped push an influx of buyers toward condo ownership.
There is renewed optimism in Edmonton's residential real estate market as oil prices continue to stabilize and the capital region experiences slow but steady job growth. Properties in mature neighbourhoods remain in highest demand due to their proximity to the downtown core and amenities and typically favour sellers, while suburban neighbourhoods further away from the city-centre typically favour buyers. There is currently an oversupply of condos on the market due to recently completed developments, which is expected to result in declining prices in this segment in 2018. The new OSFI mortgage rate qualification changes are anticipated to make it more difficult for first-time buyers to enter the market.
THIS PAST YEAR SAW THE SINGLE-FAMILY DETACHED HOME AND CONDO MARKETS DIVERGE ON DISTINCTLY DIFFERENT PATHS IN CANADA'S TWO HIGHEST-PRICED REAL ESTATE MARKETS, GREATER VANCOUVER AND THE GREATER TORONTO AREA, AS REVEALED IN THE 2018 HOUSING MARKET OUTLOOK.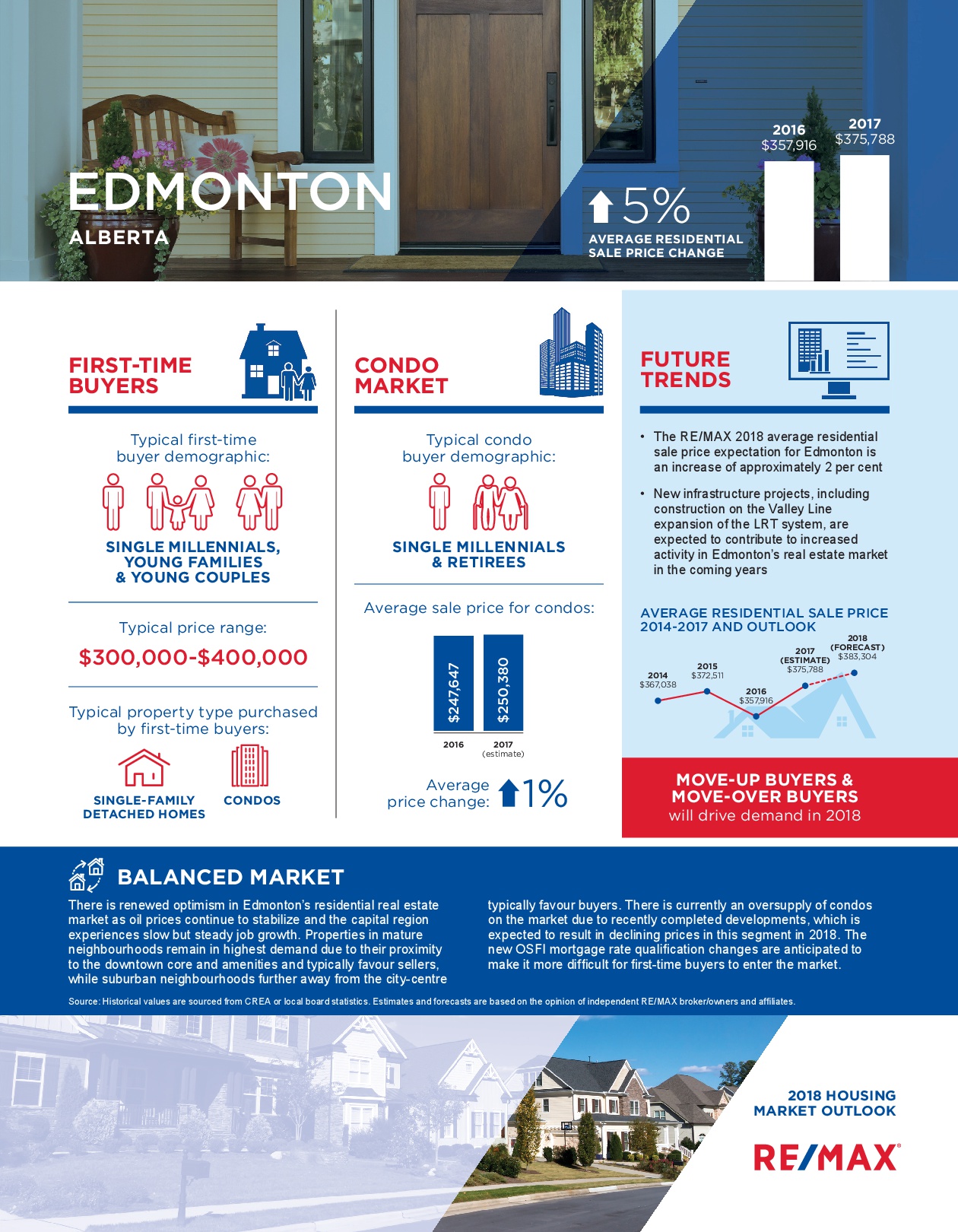 Buying and Selling Homes in Edmonton