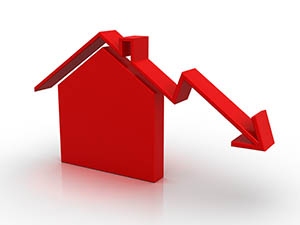 In September, the average residential price is down less than 1% year-over-year according to the Edmonton Census Metropolitan Area (CMA) despite reported sales being down 6.76%. Compared to September 2014, single family sales are down 9.72% and condo sales are down 9.07%, while duplex/rowhouses are up 17.21%.
According to the chair of the REALTORS® Association of Edmonton, "The strength of prices in the Edmonton market is an excellent indication that we are maintaining stability. Buyers continue to see the benefits of a health inventory but we haven't seen many sellers dropping prices significantly in order to compete. Last year's market and its low inventory made buyers feel pressure to jump into an offer if they found something they like. We are seeing buyers take a little more time in the decision making process this year."
In the Edmonton Census Metropolitan Area (CMA), a single family home sold for an average of $432,150 but it is down 1.75% from August and down 0.98% year-over-year. Condominiums sold for an average price of $252,953, which fell 0.68% over last month and 1.05% over last year. With an average price of $364,203, duplex/rowhouses did well. They were up from 2.76% from the previous month and up 4.28% from 2014. All residential properties sat at $368,874; which is down 0.91% from August and down 0.75% over September 2014.
The chair also mentioned that we will likely see prices continue to dip as we move into the winter months. Real Estate in Edmonton has seasonal trends and the winter months will always mean fewer sales. We may see buyers take advantage of this trend and benefit from low interest rates while they still can.
The active inventory for residential properties remain healthy at 7,108 units at the end of September, down from 1.65% in August but still up from September 2014 by 47.71%.
Residential properties average days on market was down this month by 1 over last month sitting at 53. This is up by 8.51% from last year. Single family properties average days on market is down to 51. Condominiums were averaging 57 days compared to 56 in August, and duplex/rowhouses average of 51 days to sell in September.
| | | | |
| --- | --- | --- | --- |
| September | | M/M % Change | Y/Y % Change |
| SFD2 average3 selling price – month | $432,150 | -1.75% | -0.98% |
| SFD median4 selling price – month | $400,000 | -0.68% | -1.05% |
| Condominium average selling price | $252,953 | -0.67% | -0.58% |
| Condominium median selling price | $229,000 | -2.84% | -0.43% |
| All-residential5 average selling price | $368,874 | -0.91% | -0.75% |
| All-residential median selling price | $352,750 | -0.63% | 1.07% |
| # residential listings this month | 2,777 | -5.09% | 36.87% |
| # residential sales this month | 1,462 | -0.20% | -6.76% |
| # residential inventory at month end | 7,108 | -1.65% | 47.71% |
| # Total6 MLS® System sales this month | 1,898 | -4.53% | -10.56% |
| $ Value Total residential sales this month | $605 million | -2.48% | -7.28% |
| # Value of total MLS® System sales – month | $708 million | -4.24% | -10.08% |
| # Value of total MLS ® System sales – YTD | $6.09 billion | 12.27% | -9.32% |
1 Census Metropolitan Area (Edmonton and surrounding municipalities)

2 Single Family Dwelling

3 The total value of sales in a category divided by the number of properties sold

4 The middle figure in a list of all sales prices

5 Residential includes SFD, condos and duplex/row houses

6 Includes residential, rural and commercial sales

Buying and Selling Homes in Edmonton